We Call It
Sustainable Development
Sustainability at Our Core
More About Our Sustainable Practices And Processes
Our global buyers have access to farmers' data who grow for them. They can get geo-tagged farms, all cultivation details, sustainability audit reports, and the economic benefits of each farmer. This can build into their brand communications.
Controlled Farming for

Global Consumers
DEEP FARMER ENGAGEMENT
This includes training and capacity building, technical service at fields, and hand-holding with farmers throughout the season. Farmers under our farming program grow MRL-compliant paddy for specific markets.
Bringing to You the Finest

Pesticide Residue Compliant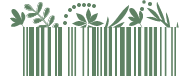 PLAN SALIENCE
360-degree support for farmers to adopt new methods: partnership with companies - package of practice (PoP)/technical support, on-field advisory support, call center, and proactive calls to each farmer.
Technology/Data Analysis
Real-time data and GPS capture for filed visit/travel monitoring, predictive advisory, and end-to-end digital traceability.
Farmer Incentives
To adhere to our program recommendations, farmers are paid incentives over and above procurement price.
Regular Auditing
Third-party audit of sustainable rice platform practices.
Conventional Basmati Crop
Significantly increase in family income.
May be able to fund 2 children annual education bill and more.
We have saved 48 billion liters of groundwater and ~30% less GH (combined effect of water and fertilizer reduction) while improving 25% of the annual household income of our farmers.
Sustainably grown basmati provides guilt-free, safe food to global consumers grown by aware farmers.
Key Drivers for

Farmer Engagement
Sustainability + Market Linkages